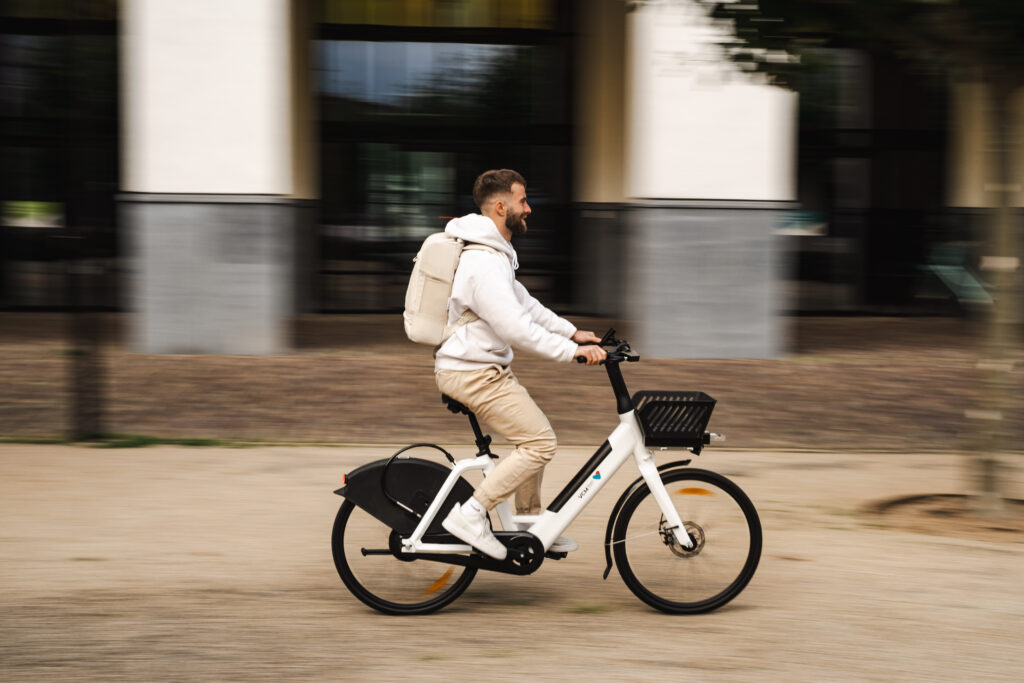 Wunder Mobility and Velocity Mobility team up to deliver 1000 e-bikes compatible with docking stations
Hamburg, Germany – September 5, 2023: Wunder Mobility, the leading provider of developer-friendly software and hardware for shared mobility operators, has engaged in a strategic partnership with Velocity Mobility, a mobility solutions provider specializing in fully automated sharing systems for cities and businesses, resulting in the supply of 1,000 e-bikes from early 2024. Through enhancements to the electrical wiring, the e-bike's battery, and the battery management system, the jointly developed e-bike by Wunder Mobility and Yadea seamlessly integrates with Velocity Mobility's state-of-the-art docking stations.
The future of e-bikes
As an environmentally friendly mode of transport, bike-sharing has become one of the preferred sharing vehicles around the world, especially in Europe and Asia. During and after the COVID-19 pandemic, spurred on by booming consumer demand, many city authorities have increased their efforts to make their cities more bike-friendly. Initiatives include pop-up lanes and new cycleways. Political commitments to a transition to the Green Economy continue to drive investment in cycling infrastructure. In Germany, the bike-sharing market is expected to grow around 28% between 2022 and 2027, reaching 86 million USD in revenue. Wunder Mobility and Velocity Mobility have capitalized on this momentum and are now working together to put more e-bikes on the streets.
Working with Velocity Mobility to create a top-class e-bike compatible with docking stations
Market-leading software provider Wunder Mobility has more than ten years of experience working with clients in mobility to accelerate shared mobility companies by providing a flexible and highly stable software platform to connect vehicles and manage operations. In late 2022, Wunder Mobility launched their first co-developed e-bike, a vehicle with an above-average range of 100 km, a dual security system and a swappable battery suitable for free-floating fleets. These e-bikes are made in collaboration with Yadea, the world's largest manufacturer of electric two-wheel vehicles.
In their most recent collaboration, Wunder Mobility is taking another significant step forward. Given that Velocity Mobility offers both station-based and free-floating sharing systems, Wunder Mobility's new e-bike has now been adapted to work with and for Velocity Mobility's customers. Wunder Mobility took the initiative to make this happen and has worked hard with Yadea to adapt their e-bikes to docking stations by adding different wiring and external charging support. This strategic adaptation now enables Velocity Mobility to receive an anticipated shipment of up to 1000 e-bikes from Wunder Mobility in 2024, further augmenting the flexibility and choices available to Velocity Mobility's customers.
The new compatibility for e-bikes with docking stations is a great achievement for Wunder Mobility, because they can now cater to a wider array of operators, especially those that are already well-established and using docking stations. With increased micromobility hubs growing near metro and train stations, more and more mobility operators are interested in having fleets of e-bikes that are compatible with docking-stations.
Leading the way with IoT Middleware
Velocity Mobility stated that one of the biggest reasons for committing to Wunder Mobility's new e-bike is the seamless connection between the vehicles and Velocity Mobility's software via Wunder Mobility's API-based IoT middleware. It efficiently manages data collection, distribution, and translation, while also allowing easy configuration of device behavior and providing valuable insights for troubleshooting and optimization. This streamlining ensures convenience and effectiveness for Velocity Mobility's operations.
"The extensive market research, analysis and design development behind this e-bike has deepened our close collaboration with the team at Wunder Mobility. A market-dominating high range, low weight and uncomplicated maintenance sets new standards and complements the product portfolio of environmentally friendly urban mobility solutions", added Dennis Brinckmann, Co-Founder & Managing Director at Velocity Mobility. "We are convinced that this bike with its intuitive operating concept and an appealing design can optimally meet the demands of our core user groups", he concluded.
"Cycling is one of the key solutions for reducing mobility emissions. Through our collaboration we have produced a better performing e-bike for both the operator and the cyclist. This will play a vital role in helping cities and their citizens to achieve green goals and boost wellbeing through exercise", said Gunnar Froh, Founder and Chief Executive Officer of Wunder Mobility. "Superior range, weight and security coupled to our powerful platform will enable more short city journeys and cleaner and healthier longer distance urban travel", he continued.
About
Velocity Mobility
Velocity Mobility, founded in 2014 and headquartered in Aachen, is a mobility solutions provider
specializing in the development of fully automated sharing systems for cities and businesses.
Their comprehensive product lineup encompasses electrified vehicles (E-Bikes, E-Cargo Bikes),
charging stations, and the accompanying IT infrastructure (App & Fleet Management Software).
Extending their reach beyond station-based sharing solutions, Velocity Mobility also offers
cutting-edge free-floating systems, adding an extra layer of convenience to their offerings.
Moreover, Velocity Mobility operates as a consulting entity, providing assistance to the municipal
sector by spearheading projects that drive forward mobility and energy transitions.
Wunder Mobility
Wunder Mobility is the leading software and hardware provider for vehicle sharing.
Our highly customizable and deeply integrated software solution is complemented by a
sharing-ready vehicle program built in partnership with leading manufacturers. In addition, our
API-first platform allows customers to have the flexibility to implement their features yet the
stability to do so safely. Operators of bike-, scooter-, and car-sharing systems in 200+ cities on
five continents are relying on Wunder's technology to complete millions of trips per month.
Wunder Mobility was founded in 2014 by Gunnar Froh and is headquartered in Hamburg,
Germany.
Press / Marketing Contact
Velocity Mobility GmbH
Jonathan Werle
email: jonathan.werle@velocitymobility.com
Product information / Sales Contact
Velocity Mobility GmbH
Simon Schmitz
email: simon.schmitz@velocitymobility.com
Press / Marketing Contact
WunderCar Mobility Solutions GmbH
Rosa Cruz
email: press@wundermobility.com
Product information / Sales Contact
WunderCar Mobility Solutions GmbH
Arne Lumme
email: sales@wundermobility.com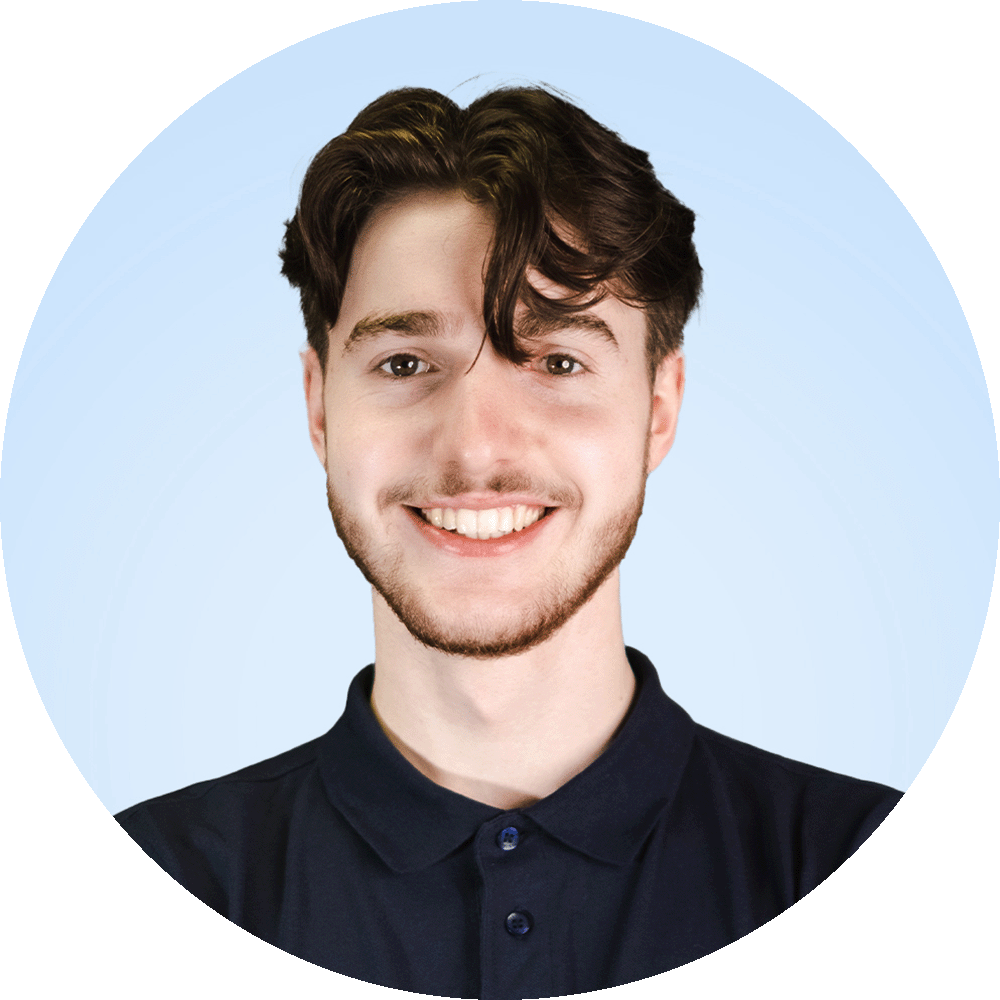 Jonathan Werle
Head of Marketing
Interessiert an Werbeflächen auf unseren Fahrzeugen oder Mobilitätsstationen? Oder haben Sie Presseanfragen?
Kontaktieren Sie mich – ich stehe Ihnen gerne zur Verfügung!
Get in touch
and say


hello

hallo

hoi

Bonjour

hola