Mobility for cities and companies
We turn your mobility vision into reality with our consulting and fully automated sharing systems.
Automated sharing offer for electric mobility
Velocity Mobility works with an automated and station-based e-mobility rental system. Pedelecs, e-scooters and other vehicles can be rented easily at our stations via smartphone app.
Our high-quality hardware and software covers all the technical and organizational processes required to establish a sustainable sharing service in any city or company.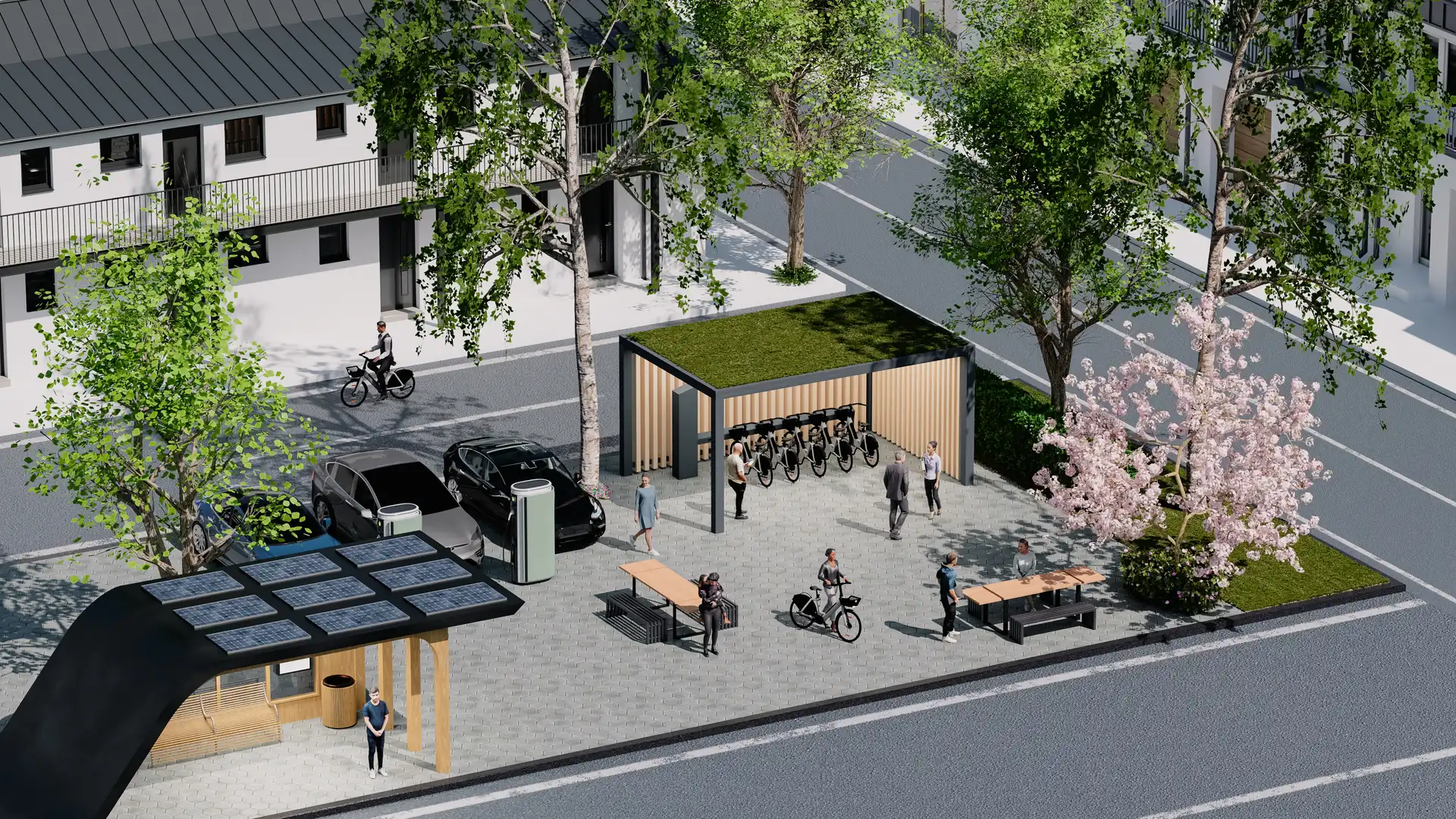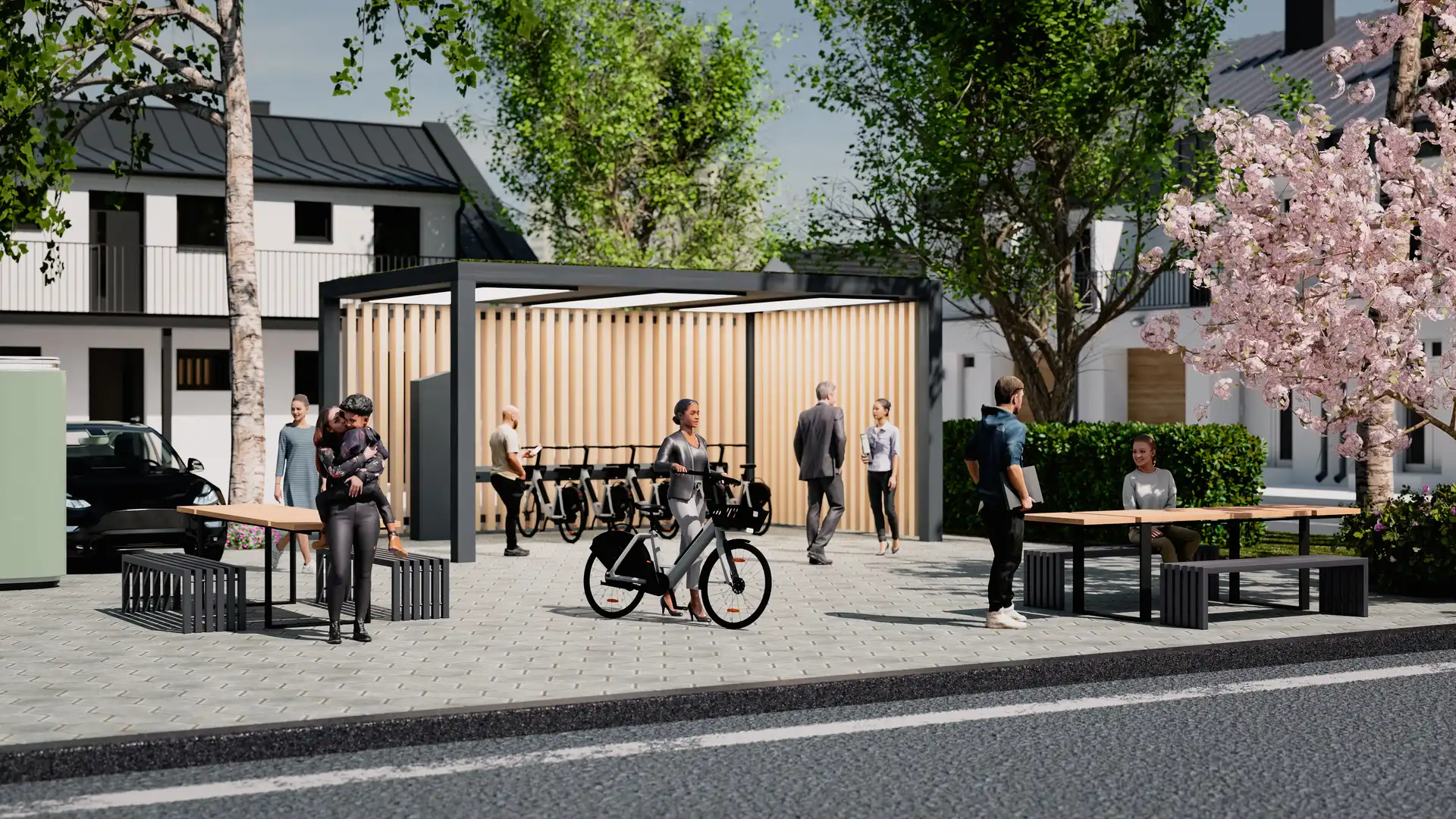 We enable the sustainable
Mobility of the future
We offer mobility as a service for cities, companies and real estate.
At Velocity Mobility, we have helped to significantly improve mobility in several cities.
Discover our exciting projects that we have implemented in collaboration with various cities and companies!
Velocity was founded in Aachen and is the longest running project in its field. Since its inception, the project has expanded beyond the city limits, making it possible to travel from Aachen across the border to Limburg in the Netherlands. Users can easily return their vehicles to any station along the route.
The beautiful Siegerland region is known for its unspoiled nature and historic town centers – but also for its geographical challenges. To finally master the 7 hills effortlessly, there is an environmentally friendly mobility offer: Velocity Siegerland
In the state capital Düsseldorf, people drive green – especially the employees of Stadtwerke Düsseldorf. Since the end of 2018, there have been two pedelec rental stations at the depot of the main site, and another one at the power plant since March 2019. With these stations, Stadtwerke Düsseldorf is sending out a clear signal for the design of progressive and environmentally friendly transport development in the region.
In spring 2022, 20 rental stations were set up in Limburg. The cross-border system, which has since united the station networks of the StädteRegion Aachen and the Parkstad Limburg, has added 80 new pedelecs for the Dutch network.
More stations and pedelecs are being implemented.
The project in Ravensburg aims to network the two cities of Ravensburg and Weingarten. Within 12 months, we successfully set up 16 mobility stations with a total of 128 state-of-the-art e-bikes.
CMD is a subsidiary of the city of Düsseldorf that is dedicated to the development and construction of mobility stations. We are proud to have been able to provide CMD with our world-class stations, vehicles and software.
With the Barnim district, Velocity Mobility's station-based pedelec rental system is now also opening up the rural area outside Berlin, thus adding an important catchment area to its portfolio.
We offer professional consulting and planning services to find a customized solution for your mobility project.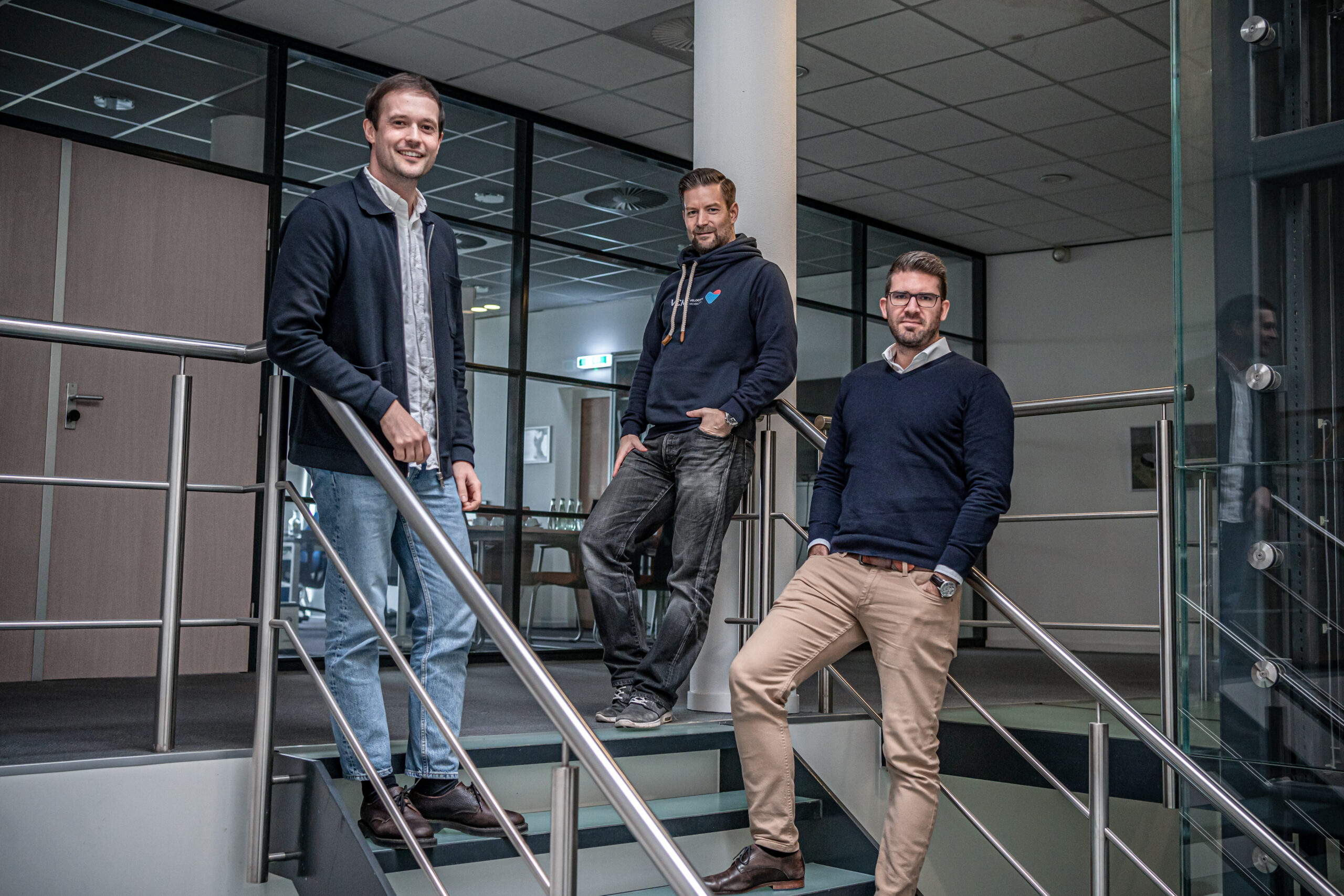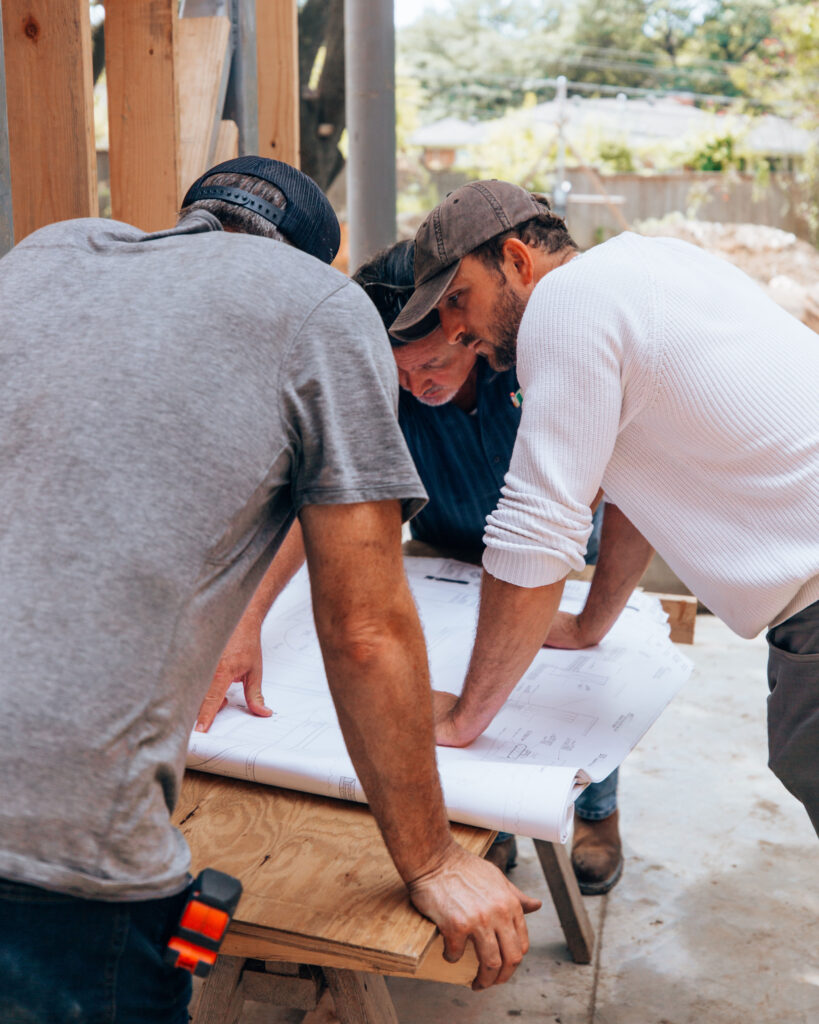 Analyze initial situation
We analyze your initial situation to identify potential problems and develop the best possible solution for you that meets your needs and budget.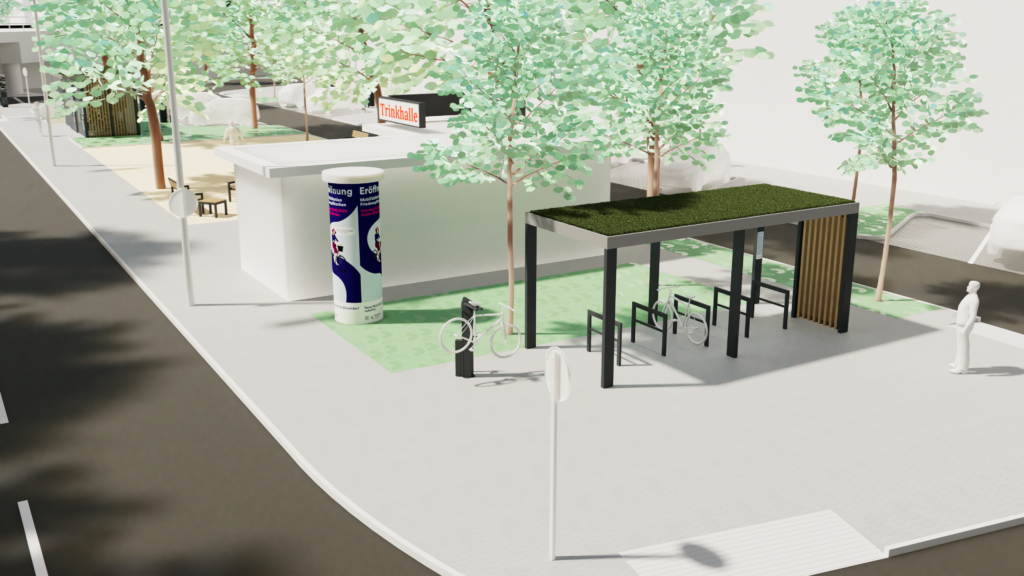 We strive to develop a customized solution for you, specifically tailored to your individual needs and requirements.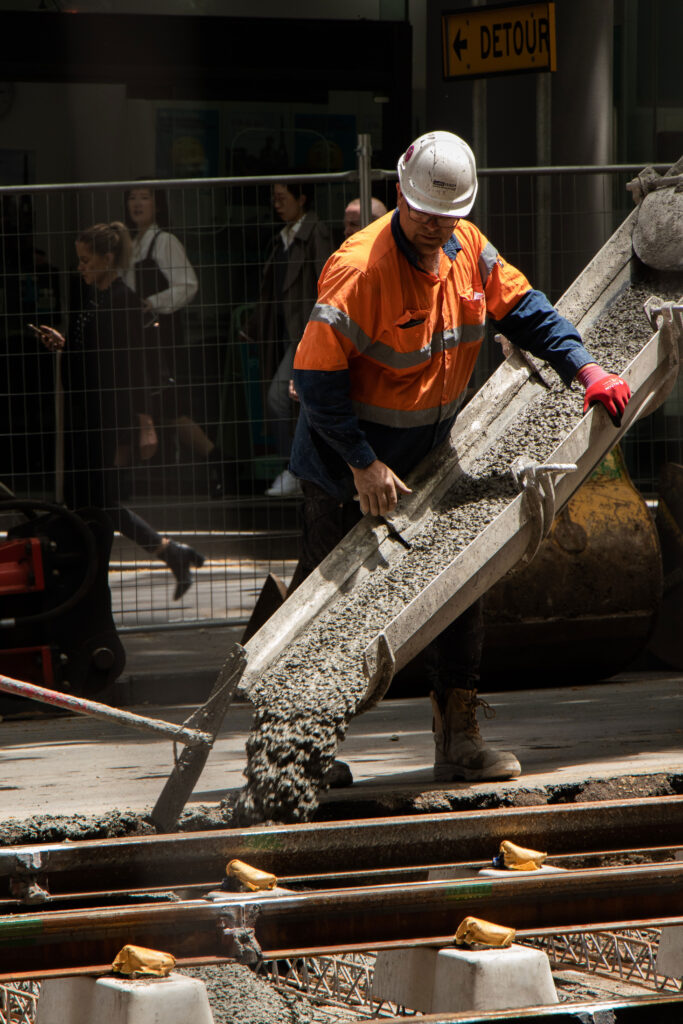 We help with the implementation
Our team will assist you in the successful implementation of your project and take away many concerns and organizational hurdles.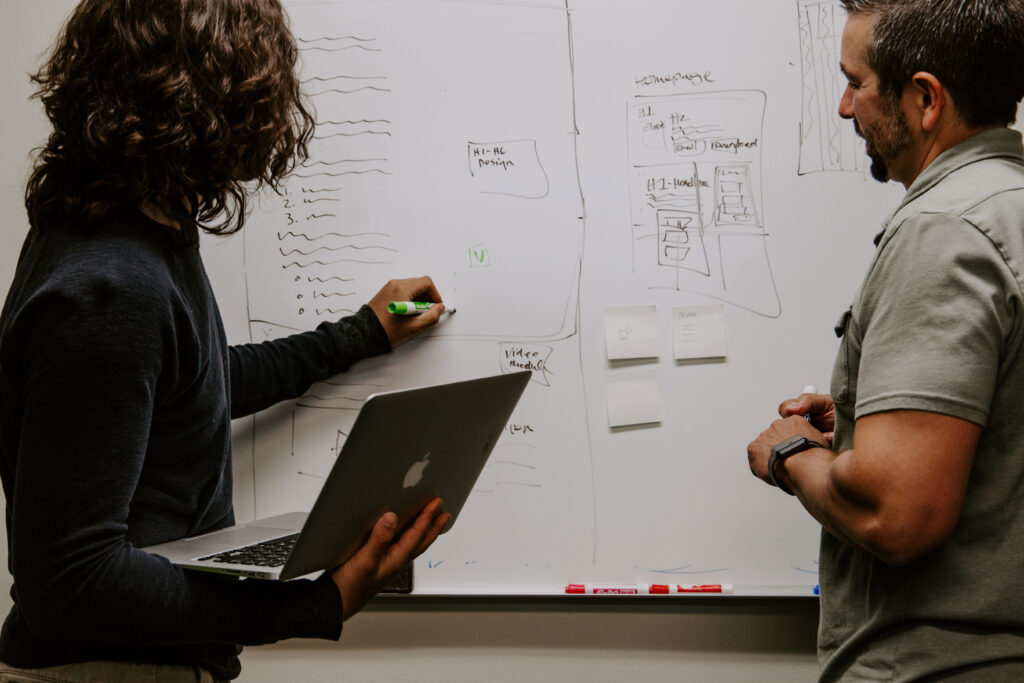 Accompany and optimize project
We offer customer and maintenance services, as well as analysis of user data to identify opportunities for improvement after implementation.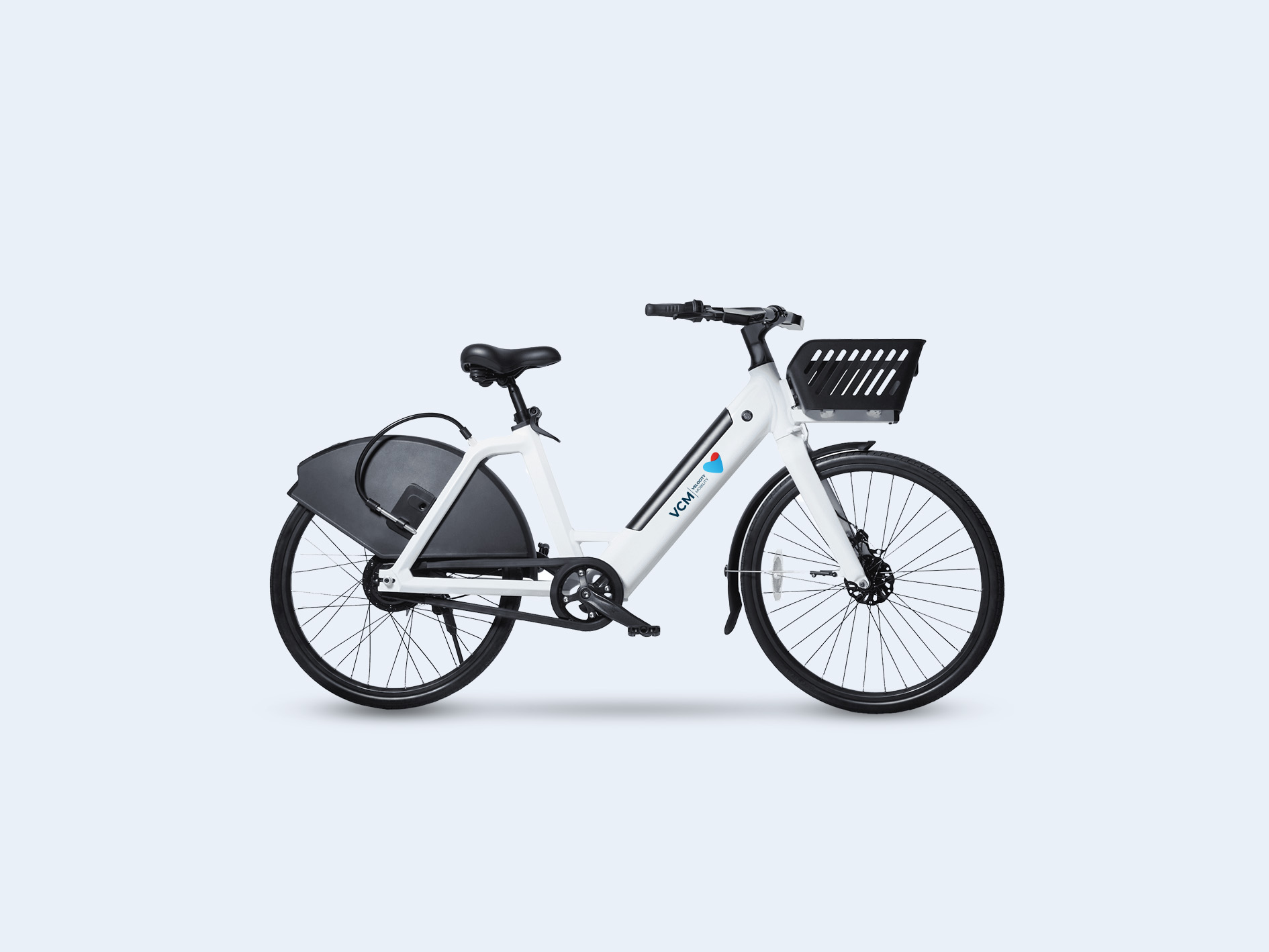 We offer a variety of electric vehicles to choose from, including e-bikes, e-cargo bikes, e-scooters and even e-cars, providing you with an environmentally friendly and sustainable transportation option.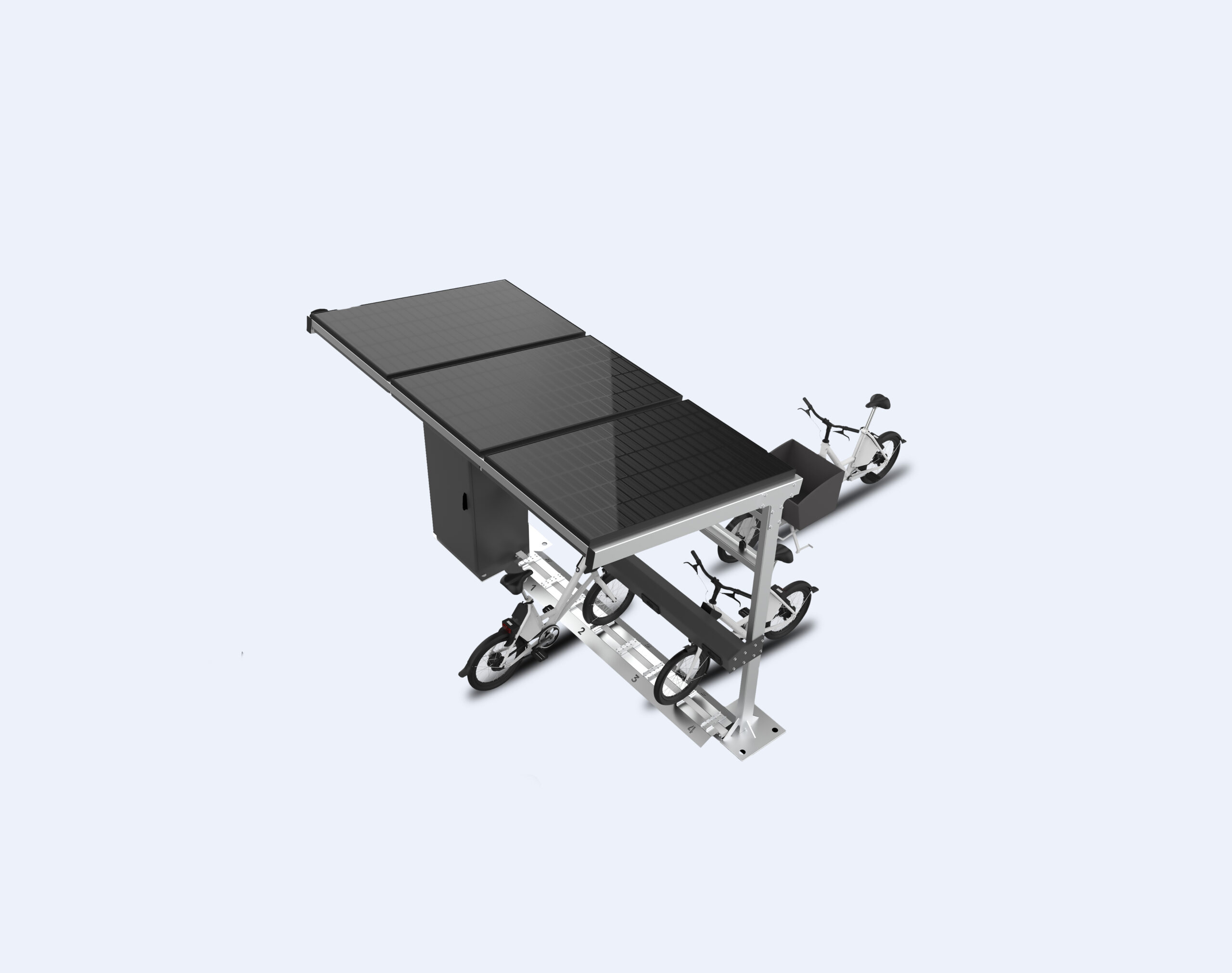 Our mobility stations enable parking, locking and charging of e-bikes and pedal scooters through smart technology. Stations with three to 24 slots are possible.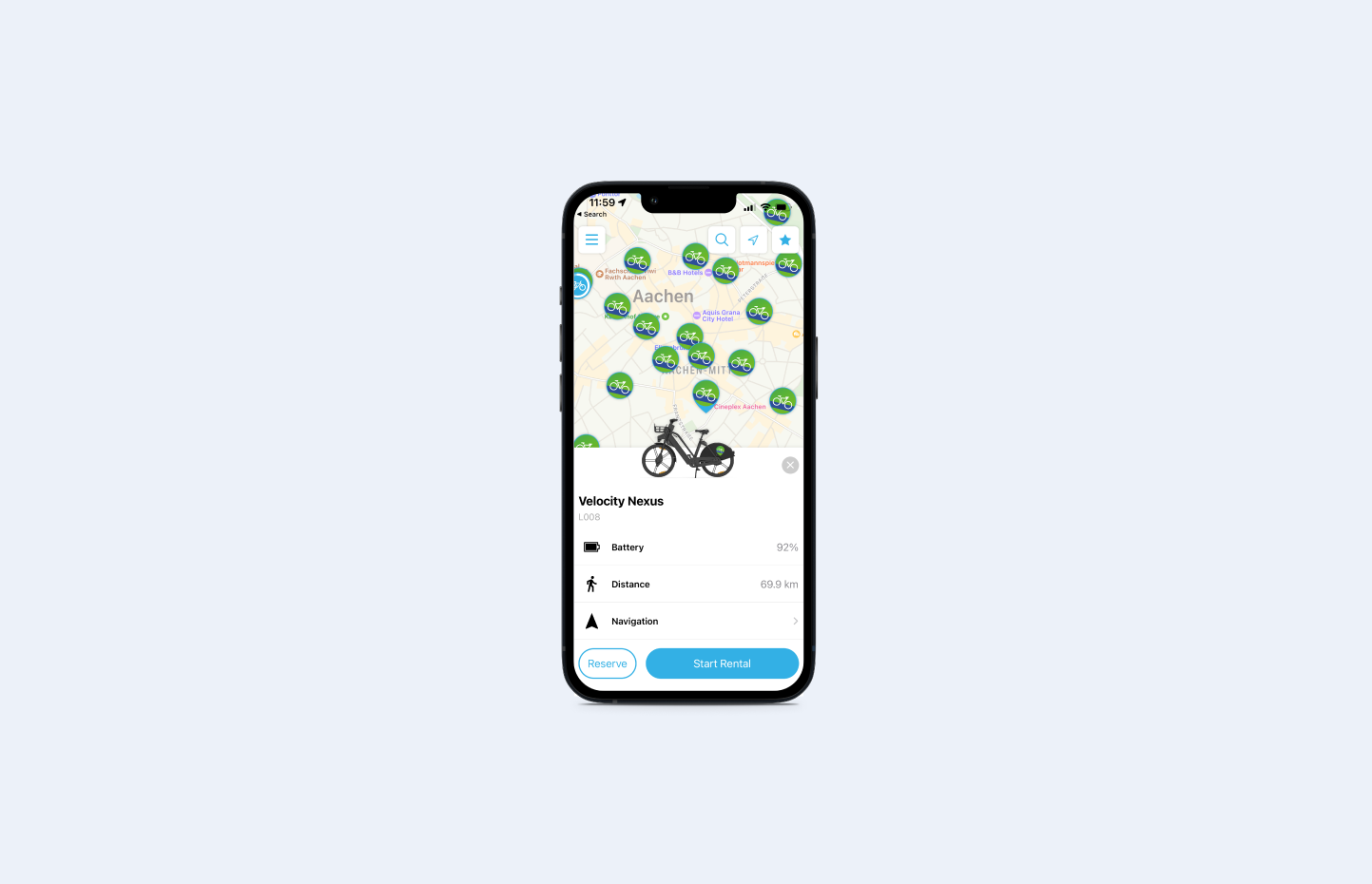 Rent an electric vehicle easily and stress-free from one of our stations with our intuitive app. Download our app now and discover how easy it can be to rent a vehicle!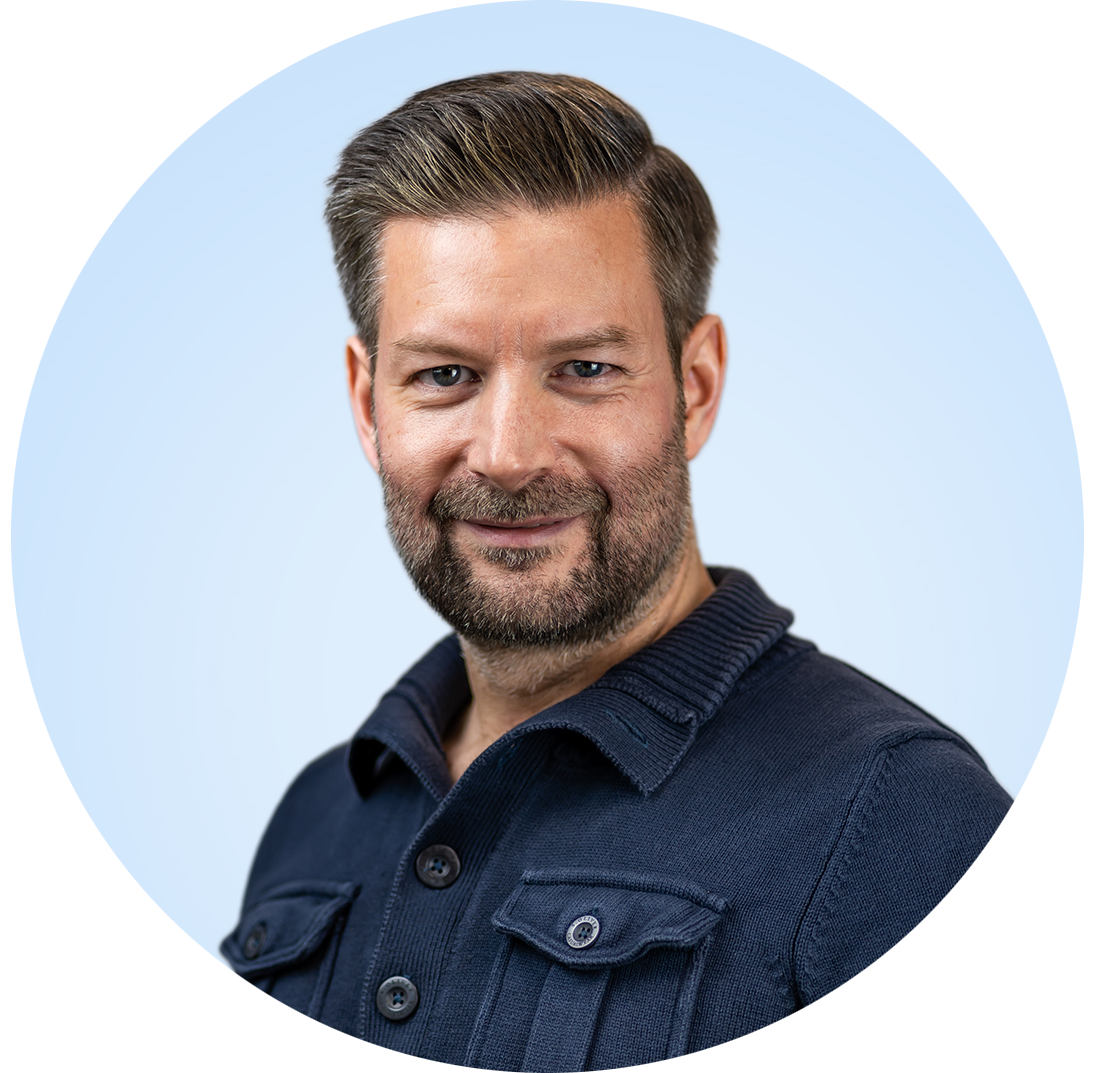 Simon Schmitz
Chief Sales Officer
Are you interested in innovative mobility systems for your city or company?
Then let's get in touch and discuss how we can help you.
Get in touch
and say


hello

hello

hoi

Bonjour

hola
Have we aroused your interest?
Then leave us your contact details and we will keep you informed.