Velocity Mobility App: Simplicity and flexibility in one app
Our app makes it easy to rent and return e-bikes and e-scooters. It allows reservations and flexible stops for a smooth driving experience. The app can be customized to match your branding, be it city or company.
Try out our app in Aachen, Siegerland or Limburg and experience how convenient shared mobility can work.
Discover the
Velocity Mobility App
Our app was developed in collaboration with MOQO, a mobility platform specializing in shared mobility. This partnership has allowed us to offer a highly functional and user-friendly app that makes borrowing and returning a breeze.
We invite you to download the app to test the intuitive user interface and practical features for yourself.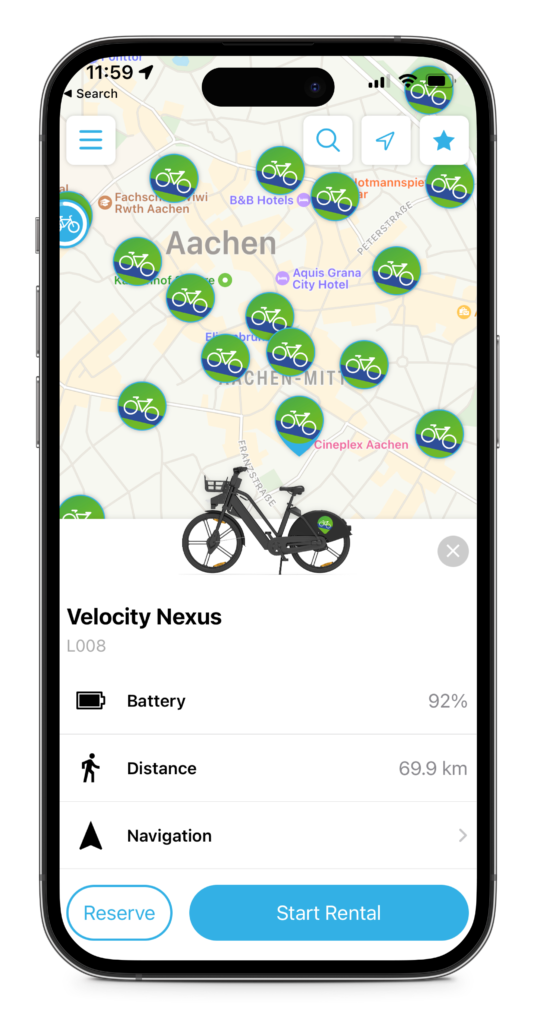 Customize the app to your business
Our Velocity Mobility App can be tailored to your business needs and customized to match your company's corporate design. This way, your customers can quickly make an association with your brand when they call up the application.
Our sharing system can be seamlessly integrated into other applications. We have already implemented this for our customers with the Mova app of ASEAG (Aachener Straßenbahn und Energieversorgungs-AG) and the tws.rad app (city of Ravensburg).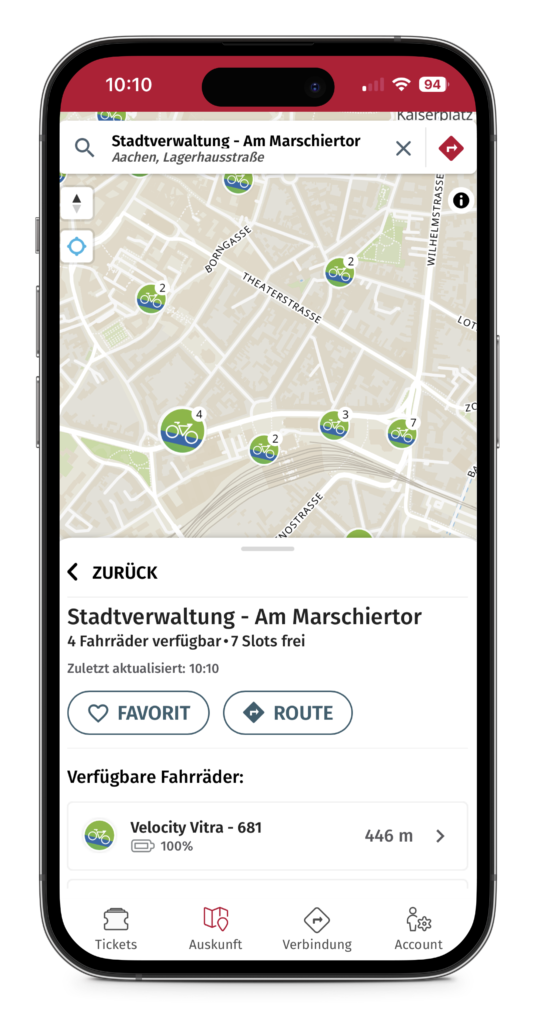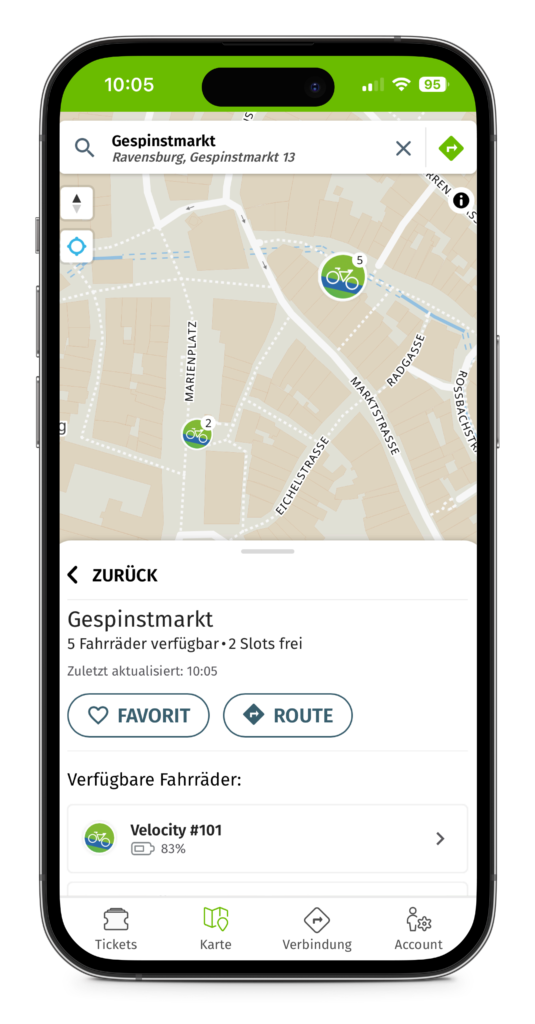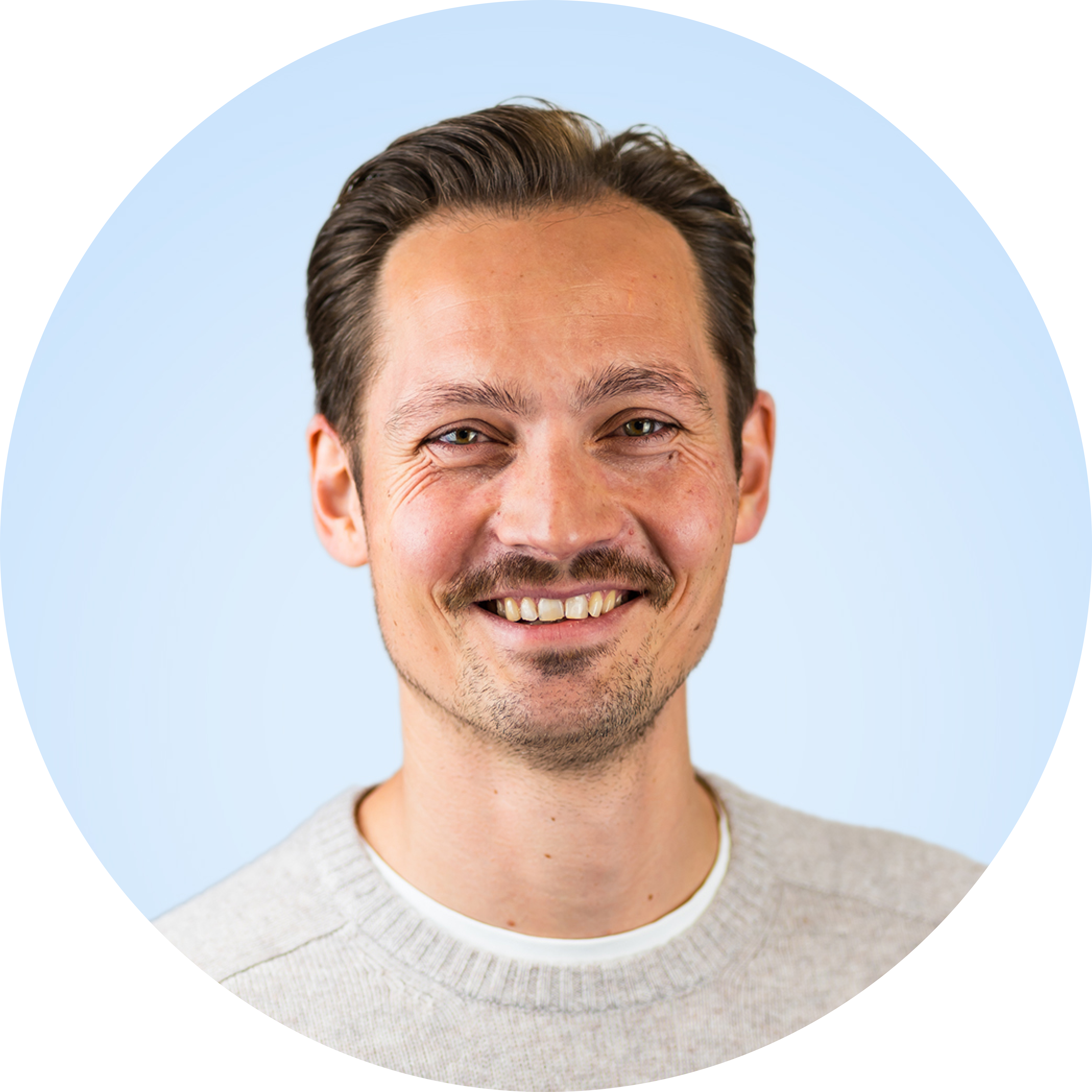 Maximilian Aydt
Key Account Manager
Are you interested in innovative mobility systems for your city, your company or your property?
Then let's get in touch and discuss how we can help you.
Get in touch
and say


hello

hello

hoi

Bonjour

hola